Whether you have been living with gaps in your smile for a long time now, or whether it's a recent development, we believe dental implants could help you improve your quality of life.
Here at Hertford Dental Implants, we can replace any number of missing teeth with dental implants. In Hertfordshire, we can provide single crowns, bridges or even secure dentures with dental implants.
Tooth loss can be a traumatic experience, but we believe we can help you get back to the way things were before you lost teeth. With our help, you'll be smiling again in no time.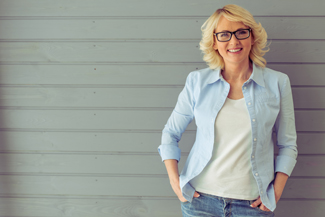 How dental implants work
Dental implants are basically an artificial tooth root that can support a range of different tooth replacement options. Which option suits you will depend on how many teeth you have lost.
To have dental implants inserted, you'll need to undergo a minor surgical procedure. During this procedure, a metal screw will be inserted into your jawbone. A small hole needs to be created first to give the implant a place to integrate with the jawbone.
Once the implant is inserted, it needs some time to heal and integrate with the jawbone. Once this healing time is allowed, the implant will be able to support a false tooth, a bridge or dentures, and it can last for the rest of your life.
You look after a dental implant much like a normal tooth, brushing at least twice a day, flossing and using anti-bacterial mouthwash will help to keep harmful bacteria at bay.
Why dental implants are our preferred treatment
There are lots of treatments that can replace teeth, but dental implants provide one of the most stable and permanent replacements. Dental implants work with the body's natural function, so the body accepts them as natural teeth, providing your jaw and gums with the stimulation they need to remain their natural, youthful shape.
They look and function just like natural teeth just without the sensitivity that a natural tooth has. People won't be able to tell you have had a false tooth inserted, they will just see a full set of teeth.
For more information on dental implants in Hertfordshire, contact us for an appointment.