Top 6 Problems Solved by Dental Implants
Welcome to Hertford Dental Care
Our Principal dentist at Hertford Dental Care is Dr Gordon Black who provides Dental Implants to replace missing teeth. Along with our team, we aim to give you the highest quality Dental Implant treatment to ensure the best aesthetics and function for your mouth.
The practice has been established for over 80 years looking after the dental health of local residents. Many patients travel from all over Hertfordshire to see Dr Black for implant treatment.
Dr Black has been awarded The Implant Diploma from The Royal College of Surgeons and was a finalist in the National Dentistry Awards in 2015 for a full mouth rehabilitation case with dental implants.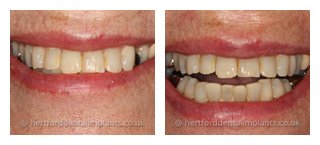 Hertford Dental Care
Jean Snowden
Naturally, I was nervous as to how much pain was involved, but I need not have worried as throughout the whole process Gordon was very reassuring and willing to discuss any anxieties that I had.
The final result was a tooth that looks exactly the same as my real teeth.
Jean Snowden,
Dental Implants Patient in Hertford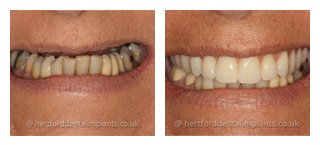 Hertford Dental Care
Jean Joy
From start to finish my treatment was excellent many appointments over a year until my final one having my implants fitted. I chose to be sedated as it was a lengthy procedure & I woke up to a stunning set of teeth.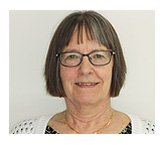 Hertford Dental Care
Celia
I was very undecided about having a dental implant as I was absolutely petrified at the thought of all the procedures. However, Gordon explained all the options with pros and cons which enabled me to make an informed choice. He made me feel at ease during the treatments, carefully explaining every step along the way. The implant has blended perfectly with my other teeth and I sometimes forget which tooth is the implant. I would not hesitate to have another one if I lost another tooth
Celia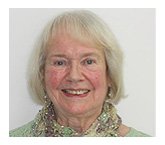 Hertford Dental Care
Joan Rawlings
Dr Black is a highly skilled dentist – the best I have ever had and if he carries out dental implants for you, I know you will be as pleased as I am.
Joan Rawlings