Are you considering dental implants in Hertford, but at the same time, feeling anxious about the amount of pain involved when receiving this treatment? At Hertford Dental Implants, we wouldn't let a patient's fear of pain stop them from missing out on replacement teeth. That's because when our highly qualified and experienced dentist provide patients with the opportunity of replacing missing teeth, they also offer different options of pain relief to suit you.
The fear of discomfort when considering dental implants is probably the first thing that patients are concerned with, which is why it's one of the first things we will address. Whether you're missing a single tooth or multiple teeth, you will be kept as comfortable as possible with local anaesthesia. For nervous patients in particular, our specially trained nurses and dentists can offer you IV sedation, which will make you feel at ease and relaxed during the dental treatment.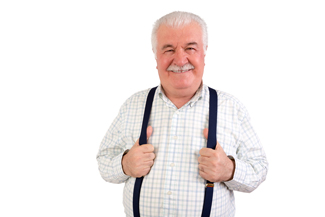 So, how do dental implants actually work?
Now that you know how relaxing it'll be for you, it's also helpful to know the logistics of dental implants before you receive them. During treatment, a titanium screw will be fixed into the position of the missing tooth. As soon as the implants are correctly positioned, they gradually fuse with the jawbone, healing over time and eventually acting as a tooth root. From there, you will come back to one of our specialists and they will fit in crowns, a bridge or dentures. Should you be missing multiple teeth, the procedure will be the same, but you will require more implants.
In Hertford, dental implants will be recommended to you by your dentist as a clinically proven solution to tooth loss. Missing teeth means having an unwanted gappy and gaunt smile, and can even cause many complications with dental hygiene.
Still undecided?
If you're unsure about receiving dental implants in Hertford, it would be useful for you to visit one of our friendly specialists, even it means simply to discuss your concerns. Dental implants are a long-term solution for tooth loss and it's really worth considering them if you're feeling embarrassed or unhappy about your missing teeth when you smile. Remember, healthy teeth means a happier you!