Although dentures remain a common treatment for problems with missing teeth, they can often be problematic for those who use them. They still appear to loosen the longer they are worn which can cause discomfort and irritation for those using them.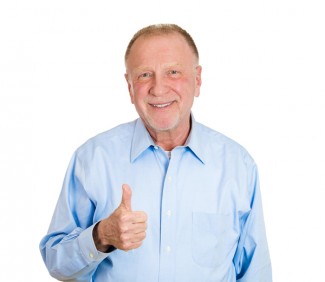 At the heart of this issue is the fact that dentures are not connected to the root of your teeth and only replace broken or missing crowns. As they are not firmly attached to your jaw bone, like real teeth would be, they can often loosen over time.
Technological advances in cosmetic dentistry have brought about the availability of dental implants for use where teeth are damaged or missing, also serving as a great option for those struggling with dentures or bridges. Because implants replace teeth at the root they are more comfortable, secure & longer lasting. Made from titanium, which supports bone growth, they are placed directly in your jaw in a minor operation undertaken by our experienced implant dentist. After time the implant will fuse with your jaw bone giving you a strong and robust bionic tooth.
Contrary to the belief of some, you do not have to have dentures removed to have dental implants, they can be adapted to sit on top of your implants and can be washed and removed as normal. So there is no need to worry about having multiple procedures to get your new teeth implanted.
Once the healing period has occurred and your new implant is fully integrated into your jaw bone, it has the ability able to support your teeth with the strength similar to your natural tooth roots.
Ultimately, Dental Implants are an effective long-standing solution to the problem of missing and broken teeth. The ceramic teeth, which replace your natural ones, are made to match the shade of your natural teeth and look very realistic.
Hertford Dental Implants
At Hertford Dental we are a well known practice offering with a range of treatments including teeth whitening, orthodontics & dental implants in Hertford, where our practice is based. If you want to find out more about how dental implants can improve your quality of life, we invite you to join us at our Hertford practice for a consultation with our implant dentist.