At Hertford Dental Implants, dental implants are our forte. Our practice has been established for over 80 years and we pride ourselves on the quality of care we provide to every one of our patients. Many people who have experienced tooth loss travel from all over the country to get implant treatments from dentist Dr Black.
Dr Black specialises in dental implant treatments to reconstruct one, several or all teeth. He has been received the Implant Diploma from The Royal College of Surgeons and was a finalist in the National Dentistry Awards in 2015 for a dental implants case.So you can rest assured that you will be in safe hands.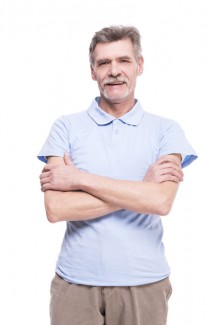 From the moment you walk through our doors, you will be well cared for. Our modern and bright waiting room provides comfort, while our professional and friendly staff will welcome you warmly with a smile.We endeavor to make your experience both comfortable and as stress free as possible.
Dental implants with us
Dental implants in Hertford are fitted with the help of advances in dental technology to ensure you get reliable results. They can not only be used to permanently reconstruct missing teeth but can also be used to stabilise loose dentures, for those who prefer to keep using dentures.
There are many reasons you may have lost teeth; poor dental health, an accident or certain hereditary conditions. Whatever the reason, dental implants in Hertford can help.
The process at Hertford Dental Implants
The dental implant procedure involves inserting a titanium screw directly into your jawbone. We aim to make this process as quick as possible, keeping your discomfort to a minimum. We also offer various forms of sedation if a trip to the dentist is especially daunting for you.
The titanium screw needs a period of time to fuse into your jaw bone. This process can take between 3 and 6 months. The end result in a secure and stable base onto which replacement teeth can be attached. Once these artificial teeth have be added, your restoration is complete. You can then begin your new life, with your brand new teeth.