Anyone looking for dental implants in Hertford should consider our clinic for a high-quality, long-term solution to tooth loss. Dental implants are the only way a dentist can replace your missing teeth, and the only way to replace the tooth roots. The roots of teeth aren't just important for keeping your teeth securely in place, but also essential for preserving the health and vitality of your jaw bone.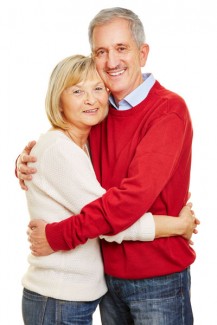 The jaw bone starts to resorb when the tooth roots are missing for any significant period of time, and it is this that causes traditional dentures to become loose. It's logical when you think about it; when you first got your dentures, your dentist or clinical dental technician will have taken impressions and measurements to ensure that your new teeth fit your mouth perfectly. But as your jaw bone starts to shrink, so it follows that the fit of your dentures will change.
Many people have to visit their dentist frequently in order to have their dentures relined, adjusted, or in some cases totally remade. By choosing dental implants in Hertford you can avoid and/or reverse these problems, instead being able to enjoy life with what is, to all intents and purposes, a second chance at a mouth fully of healthy and functional adult teeth.
Dental implants in Hertford
Come into our clinic for a consultation about dental implants in Hertford and you will be seen by our experienced implant dentist, Dr Gordon Black. He has carried out numerous successful implant procedures, both to stabilise loose dentures and to replace one or some of your teeth with a single crown or a bridge.
Most people who come to our clinic for dental implants in Hertford only require local anaesthetic for the placement of their implants, which is a minor oral surgical procedure. It takes approximately six months for your implants to fully integrate with your jaw bone in a process called osseointegration.
Normally you can continue to wear your old dentures during integration, or you may have temporary teeth fitted if you are having a single crown or an implant-retained bridge.