Missing teeth are a problem for many of our patients here at Hertford Dental Implants. Fortunately, it is not something you need to live with for the rest of your life.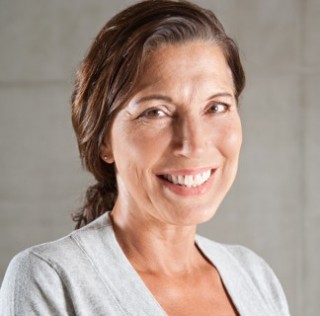 Even a single missing tooth can harm the stability of the rest of your smile. This is why our dentists place so much emphasis on the importance of replacing missing teeth with dental implants in Hertford. These restorations not only more naturally take the place of lost teeth, but also mimic the natural structure of the teeth and help maintain the rest of your smile.
What are dental implants?
Your natural teeth consist of 2 parts: the part you can see above the gum line and the part anchored by tissue and bone, known as the root. The implant portion of this restoration is a titanium screw secured directly into the jawbone.
will mimic the natural structure of a tooth root. Our dentists use them to replace one, several or all your missing teeth by topping them with a crown, or using them for an implant-retained denture. They are clinically proven solution for effectively reconstructing missing teeth from top to bottom.
What are the consequences of missing teeth?
Many people believe that losing teeth is inevitable, but the truth is your permanent teeth should last a lifetime. However, due to many factors, not all of which are in your control, teeth sometimes can fall out.
This loss will not only leave a gap in your smile, but will also disrupt the balanced relationship between teeth and jawbone. The jawbone helps anchor teeth in position, but the teeth also stimulate the jawbone to keep it strong.
When you lose one or more teeth, it leads to bone loss because there is nothing in the socket to stimulate the underlying jawbone. This loss of bone can impact your appearance, making you look older than you are. It also impacts your overall health because you may experience problems with your remaining teeth and could lose your ability to speak or eat normally.  With dental implants in Hertford these problems can all be avoided.