Information is one of the keys to a good relationship between dentist and patient and this is especially true if you are considering a detailed procedure like dental implants.
At Hertford Dental Implants, you can get the answers to all of your questions, and in-depth information on every step of the procedure to help you make the decision to go ahead and to be prepared for treatment.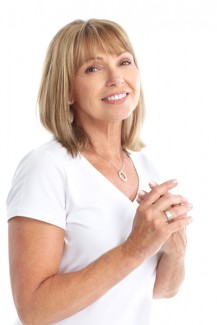 What are dental implants?
Essentially, dental implants are screw or cylinder shaped fixtures that are placed into the jaw bone where the root of your tooth would normally sit. They act as sites where prosthetic teeth like crowns, bridges or dentures can be applied.
Are they secure?
There is a process within the body that will happen when you have dental implants called osseointegration. This is where the jaw bones knits around the implant to hold it securely in place and make sure that it works effectively alongside the movement of your jaw. Once you have had the implants fitted, this process will begin to happen and you will pay regular visits to Hertford Dental Implants to ensure that everything is going as planned.
Can I eat, smile and speak normally with dental implants?
Dental implants are a high functionality solution largely because of the process described above. They are a great example of dentistry working with your body to give you back abilities that are close to the experience of having natural teeth.
How many implants will I need?
The number of implants you need depends on where your missing teeth are and how many you need. At Hertford Dental Implants, your dentist will plan the work with you and this will include things like arranging the angle of the implant and the position in the jaw bone. One dental implant can hold more than one tooth if the missing teeth are adjoining and so this often cuts down on the amount of work required.
Can anyone have dental implants?
A lot of people are good candidates for dental implants. If you are in a good general health and have the required jaw bone density then you are likely to be able to be considered.